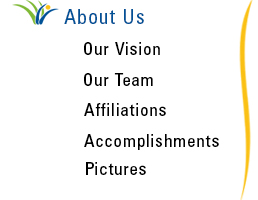 Our Team
Founders and Director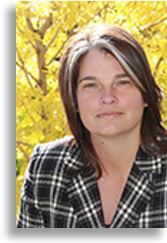 Lenore Swystun, MA, MCIP, RPP - Founding Director
Lenore Swystun is the founder and principal partner of Prairie Wild Consulting Co. She is a registered professional planner who brings a quality skillset and experience in the fields of: participatory-based comprehensive regional and community-based planning and development; mitigation and adaptive planning; cultural and heritage planning; Indigenous planning; municipal capacity development; local and regional governance: community and civic engagement; facilitation; international development; and, related social research. In 2012, she received the Dr. James Pooler Award for distinguished planning achievement through the University of Saskatchewan's Regional and Urban Planning Program. She was recently appointed a Professional Associate by the Regional and Urban Planning Program for her work in advancing participatory based, trans-disciplinary regional and community planning practice.

Lenore has co-authored and authored numerous plans, articles and reports. This includes research and writing in diverse fields of: rural development; land and infrastructure resiliency assessment; urban and regional studies; cultural and heritage planning; Indigenous programs, services, education and housing; community leadership; and, democratic engagement. Lenore has co-lead international projects in East Africa and in the Republic of Trinidad and Tobago where the focus was on transferring skills to local professionals and citizens to develop and implement comprehensive community based planning frameworks and tools. She remains actively engaged in International work through professional association with organisations such as CC-UNESCO's Man in the Biosphere Program, the Canadian Institute of Planners, and Project for Public Spaces. Most recently, Lenore was appointed to the Executive Committee of Canada's United Nations Education, Science and Culture Organisation.

Lenore is a former municipal elected representative (Saskatoon City Council); an awarded community builder; and, recognized business leader - recently awarded for leading one of Saskatoon's top small businesses in 2014. Lenore is currently the Vice-President of the Saskatchewan Environmental Industry Managers Association (SEIMA) and sits as a member of the City of Saskatoon Municipal Heritage Advisory Committee. Lenore is passionate about serving through all aspects of work and play, a vision of a peaceful and sustainable world.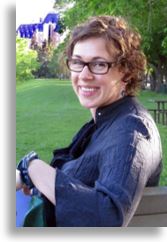 Kelley Moore, MA, MCIP, RPP - Founder
Kelley is an urban, regional and social planner with extensive experience in public, private and not-for-profit sectors. She has worked with all orders of government over the past 20 years. Her work has covered a variety of fields including town planning, local area planning, inter-municipal and regional planning, housing and disability programs, international development, social policy development, and human service integration and service delivery.

Kelley has an Interdisciplinary Master of Arts at the University of Saskatchewan in participatory democracy and land development. Kelley has been nationally recognized for her experience in comprehensive planning and citizen engagement. Kelley is a full member of the Canadian Institute of Planners. She enjoys volunteering her time as a mentor to emerging professionals. She works full-time as a civil servant of which she has fully disclosed these limited interests.
Team Members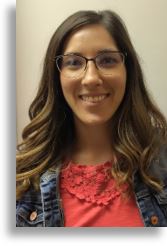 Samantha Mark, BA, RPP, MCIP - Senior Regional and Community Planner
An honours graduate with the Regional and Urban Planning Program at the University of Saskatchewan, Samantha is the lead on a number of Prairie Wild projects. She has roots in Frontier, Saskatchewan and is based out of Saskatoon. Samantha serves as the Co-chair of Professional Development for the Association of Professional Community Planners of Saskatchewan (APCPS). Samantha provides facilitation, policy writing and project management to a number of working groups within the west central area, eastern, and south eastern parts of the Province. This includes leading the process of developing a number of Official Community Plans (OCPs), District Plans (DPs), Zoning Bylaws, development review responses, community engagement processes and other related work.
Collaborators and Advisors
Our collaborative has developed strong partnerships and professional networks with a number of professional and academic planners and firms from across Canada and beyond. Depending on the project we appreciate being able to draw on the wisdom and skill sets of the following people, organizations and firms.

Karen Sander, MCIP, RPP
Karen Sander is originally from Hanley, Saskatchewan. In addition to a degree in Regional and Urban Planning, Karen has a Certificate in Urban Design from Simon Fraser University and is currently completing a Masters in Planning from the University of Guelph where her focus is on regional governance, planning policy and economic development strategies. She also has 20+ years of experience as an Agriculture Producer.

Past successes include: leading in the development of a Growth Management Plan for the WaterWolf/MidSask region (40+ municipalities involved); an Inter-municipal Plan with the Rural Municipalities of Rosthern and Laird that kick-started the current Twin Rivers Planning Initiative, and an Official Community Plan (OCP) for the Town of Unity. Karen has worked with PWC on various projects since 2004, in particular, co-writing OCP and Zoning Bylaws for various communities. Since Spring 2015, Karen currently works in the Province of Alberta working with PCPS out of Red Deer, Alberta and remains an active collaborator with our company via sharing of best practices and processes in our common pursuit of preparing communities for the future.
Project for Public Spaces (PPS)
Since its founding in New York City in 1975, Project for Public Spaces, a not-for-profit, has worked in over 2500 communities in 40 countries, building capacity and local leadership around Placemaking and growing and implementing bold new visions for the public realm of communities. The powerful, common sense ideas that underlie their work represent a fundamental change in the way cities are approached. Rather than looking to any specific discipline to produce "expert" driven solutions to dynamic urban problems, PPS facilitates a collaborative process that enables a stakeholder dialogue ultimately grounded in the needs and vision of the local community.
PPS's staff is trained in environmental design, architecture, urban planning, urban geography, urban design, environmental psychology, landscape architecture, arts administration and information management. The staff also collaborates on projects with architecture, landscape architecture and engineering firms, graphic design firms, transportation consultants, retail planners and community organizations. All of PPS's members are committed to the cause of sustainable communities throughout the United States and abroad. PWC is especially appreciative of our collaborations with Vice Presidents, Cynthia Nikitin and Ethan Kent.
Heather Bernardin (M.A. Geography, GIS/Cartography post-graduate certificate)
Heather has provided a strong research support role in a number of multi-disciplinary community projects including: community health, urban quality of life and neighbourhood demographics. Heather lives in La Ronge, SK. and has been involved with Prairie Wild Consulting on a number of projects such as: the development of democratic engagement indicators for the Canadian Institute of Wellbeing, a review of community leadership programs, and an environemtnal scan of community capacity and climate change impacts in the boreal forest. Heather also maintains and designs the Prairie Wild Consulting website, among others. In her spare time, she owns and operates a seasonal paddling and outdoor gear store on the beautiful shores of Lac La Ronge, SK. (Montreal River Outpost).
Acacia Consulting & Research
Michel Frojmovic MCIP, RPP and his team advises municipalities and community- based organizations on how to make better use of data, information and knowledge. Services include Research, Planning, Monitoring & Evaluation and Capacity Building. Acacia works with public, private and non-profit sector clients in Canada and overseas since 1999. PWC is especially appreciative of our international collaborations with Acacia with support from the Canadian Institute of Planners. More to come on this front in the near future.
Tim Cheesman (MCIP, based out of Regina)
Mr. Cheesman brings extensive experience at various scales of planning and management, community capacity development, environmental and resource management, and municipal policy development. Strong emphasis on rural and urban planning, socio economic impacts and integrated community and resource management. Tim is also a full member of SK Institute of Agrologists (P.Ag).
Dr. Jill Blakley (PhD, MCIP)
Specializing in Environmental Planning, Dr. Blakley provides advice and feedback on various planning projects and is a Professor in the Regional and Urban Planning program at the University of Saskatchewan.
Bill Holden (MCIP, Senior Planner, City of Saskatoon)
Bill works as a Senior Planner with the City of Saskatoon; Co-Chair of CUISR (Community University Institute for Social Research) and continues as co-collaborator on research related to indicator research for the Canadian Institute of Wellbeing.
Alex Thumm, Junior Associate
Alex Thumm's niche is in politics, community engagement, and organizing. Alex is currently based out of Ottawa, Ontario and is enrolled at the University of Ottawa. He has been closely mentored by Lenore. In turn, Alex continues to add his youthful innovation and developing language and analytical skill set to various PWC projects.