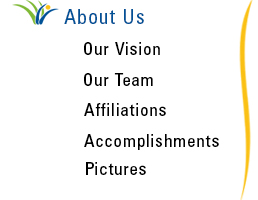 Our Team
Founders and Director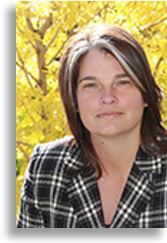 Lenore Swystun, MA, RPP, MCIP - Founding Director
Lenore is a Registered Professional Planner (RPP), MCIP and founding Director and principal partner of Prairie Wild Consulting Co. The mission for Prairie Wild is to prepare communities for the future. Lenore is a graduate from the University of Saskatchewan (B.A. (Hon), M.A.) and a Professional Associate with the Regional and Urban Planning Program, Geography and Planning Department.

Over the past 25+ years Lenore has led and co-led hundreds of planning and planning related projects for a wide spectrum of clients. This work includes delivery of: comprehensive plans for municipalities; regional plans; intermunicipal plans; Indigenous community planning; strategic planning; master plans; housing and homelessness plans; main street and place making plans along with various research studies, needs assessments, risk assessments as well as leadership and governance reviews. She is an expert in facilitation and uses these skills to create collaborative and meaningful stakeholder engagement in all her projects.

Lenore has been recognized for community-building efforts through awards such as the Saskatchewan Centenary Medal (2005); Planet S Activist of the Year and the ATHENA Leadership Award which recognizes individuals who excel in their profession, give back to their community and help raise other leaders. Lenore has also been recognized by the academic and business community. In 2012, she received the Dr. James Pooler Award through the Regional and Urban Planning Program for distinguished planning achievement. In 2014, she was recognized at the SABEX awards for leading one of Saskatoon's top three small businesses. In 2015, she received the Fraser-Gatrell Memorial Award for Distinguished Contribution to Planning in Saskatchewan. Most recently, Lenore was honoured nationally with the Canadian Institute of Planners President's Award of Excellence for her distinguished contribution to planning in Canada (2016).

Since moving from her family farm north of Saskatoon to attend university, Lenore has been involved in the civic fabric of Saskatoon. She is the co-founder and first coordinator of the Core Neighbourhood Youth Coop (CNYC). She has worked and served on the boards of some of Saskatoon's key arts organizations: Saskatoon Symphony Orchestra; International Fringe Festival; Shakespeare on the Saskatchewan; and Persephone Theatre. She was the events chair for the three centennials of the Province of Saskatchewan, City of Saskatoon and University of Saskatchewan respectively in 2005, 2006, and 2007. Lenore was a two-term elected member on the University Senate where she served as the inaugural chair of the Education Committee and served on the Non-Academic Disciplinary Committee and Membership Committee. She co-chaired the International Communities in Bloom Conference and has volunteered on a number of grass-roots initiatives involving Saskatoon's newcomers; LGBTQ2S community; Indigenous community; and, core neighbourhoods (poverty reduction; homelessness).

Lenore is a long-standing member of the City of Saskatoon Municipal Heritage Advisory Committee and is currently serving as Chair. She is a board member and former president of the Saskatoon Heritage Society. She is a former City Councillor, and, mayoral candidate running on a sustainable development platform. After serving since 2000, she recently finished her term as an executive member of the Canadian Commission for UNESCO (United Nations Education, Science and Cultural Organization) but continues her volunteer efforts to support Canada's United Nations work to advance issues related to Indigenous rights; language; culture; and sustainable development efforts through Biosphere Reserves. Lenore has also co-led international missions in East Africa (FCM) and in the Republic of Trinidad and Tobago (CIP) where the focus was on transferring skills to local professionals and citizens to develop and implement comprehensive community-based planning frameworks. True to her dedication and passion for all things civic and community-based, Lenore produces and hosts a local community radio show, Civically Speaking for CFCR 90.5FM and serves as the Civics Coordinator for the Caswell Hill Community Association.

One of Lenore's favourite quotes reads: Voting is easy and marginally useful, but it is a poor substitute for democracy, which requires direct action by concerned citizens. - Howard Zinn 2008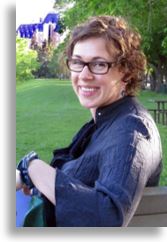 Kelley Moore, MA, RPP, MCIP - Founder
Kelley is a Registered Professional Planner (RPP), with extensive experience in public, private and not-for-profit sectors. Kelley holds a B.A in Regional and Urban Development and an M.A. in Participatory Democracy and Land Development from the University of Saskatchewan.

Over the past 20+ years, Kelley has worked with all orders of government. Her work has covered a variety of fields including: community planning; international development; policy development; economic development; human service integration; land development; and property management. In these roles she has had lead responsibility to bridge government and community need in order to deliver high quality programs and services.

Kelley has been nationally recognized for her experience in comprehensive planning, citizen engagement and assisting a developing country to establish their own municipally-led neighbourhood planning legislation. She has led federal/provincial/territorial negotiations on housing programs.

Before being appointed Executive Director, Property Management, Ministry of Central Services, Government of Saskatchewan, Kelley served at the director level in the Government of Saskatchewan for over 10 years. In 2013, she and her team were awarded the Premier's Award for Excellence in the Public Service for their work to deliver on the Community Living 440 Waitlist Initiative to improve services for individuals with intellectual disabilities.

In September 2017, Kelley was recognized by her peers through the Saskatchewan Professional Planners Institute with the Fraser-Gatrell Memorial Award for Distinguished Contribution to Planning. Kelley also led a governance task force for which she became the co-recipient, with her team, for the Canadian Institute of Planner's President's Award of Excellence. In November 2017, Kelley was further honoured by the Saskatoon Business and Professional Women in receiving the ATHENA Award which recognizes individuals who excel in their profession, give back to their communities and help raise other leaders. In 2018, Kelley received the Don Ravis-Leadership Saskatoon Alumni Award in recognition of her community values and leadership.

Kelley currently sits as a member of the Affinity District Council, the University of Saskatchewan Senate and as a board member with the Canadian Institute of Planners.

Kelley is a mentor to emerging young professionals, and through Prairie Wild employs graduates from the University of Saskatchewan and provides practicum opportunities for students. She approaches her work and personal life as a servant leader and is deeply committed to helping individuals, organizations and communities be all that they can be.


Team Members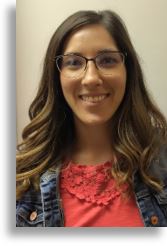 Samantha Mark, BA, RPP, MCIP - Senior Manager of Regional and Community Planning
Samantha is the lead on a number of Prairie Wild projects and holds the titles of Registered Professional Planner (RPP), and MCIP. She is an honours graduate with a B.A in Regional and Urban Planning Program from the University of Saskatchewan.

Samantha has led various comprehensive planning processes that integrate various aspects of economic development, heritage, culture, and arts, governance strategies, measurement and evaluation, and more. She has project managed, facilitated, and written strengths-based community visioning policy and plans for several municipalities and districts, Indigenous communities, corporations, and organizations. This includes: District Plans; Official Community Plans; Zoning Bylaws; Strategic and Action Plans; Culture Plans; Design and Conceptual Plans; Economic Development Related Plans; Housing Plans; and Risk Assessment, Measurement, and Evaluation.

Samantha is a champion of regional and community planning and has been awarded for her work in cultural planning. She continues to be a strong leader in reconciliation efforts across the province, including Prince Albert, Yorkton, and the Battlefords, to name a few. She is also an active representative with the National Urban Indigenous Coalition.

Samantha sits as a committee member on the Canadian Institute of Planners Standards Committee and committee member on the Canada Mortgage Housing Corporation (CMHC) Housing Supply Challenge Advisory Committee. She recently completed her term as President of the International Association of Public Participation (IAP2) Prairies Chapter and served as an Executive Board member of the Saskatchewan Professional Planners Institute. Additional training includes a certificate in Group Facilitation from the University of Saskatchewan Centre for Continuing and Distance Education and training through the Salzburg Global Forum for Young Cultural Innovators based in Austria.

Samantha also supervises Regional and Urban Planning students and Economics students from the University of Saskatchewan that intern with Prairie Wild. She takes the time to educate them on the processes used by Prairie Wild, the importance of research, planning, and engagement including facilitation skills e.g. thinking about who and who else to engage to ensure an inclusive process.


Student Interns
Thomas Andersen - Professional Apprentice
Thomas is a recent graduate of the Regional and Urban Planning Program from the University of Saskatchewan (B.A Honours). He also holds a B.A in History from McGill University and has completed the Applied Project Management Certificate from Saskatchewan Polytechnic. He will be pursuing a Masters of Arts at the University of Saskatchewan in the Department of Geography and Planning starting in September 2021.

He interned with Prairie Wild while completing his studies and has provided research, mapping, and community planning support to several projects. These projects include strategic planning initiatives, cultural planning, community engagement, feasibility/viability studies, and municipal bylaw amendments.


Kloey Bells - Planning Assistant
Kloey is a fourth year Regional and Urban Planning student at the University of Saskatchewan. She is an executive member of Momentum; an annual student-led planning conference that brings together students, professionals, and community members to explore a diversity of topics related to planning. Her passion for urban design began when working abroad in Vienna, Austria, and led to her additional studies in the German language.

She has a keen interest in sustainability, design, and Indigenous, transit, and social planning. Kloey has roots in Watrous, Saskatchewan.


Collaborators and Advisors
Our collaborative has developed strong partnerships and professional networks with a number of professional and academic planners and firms from across Canada and beyond. Depending on the project we appreciate being able to draw on the wisdom and skill sets of the following people, organizations and firms.


Karen Sander, RPP, MCIP
Karen Sander is originally from Hanley, Saskatchewan. In addition to a degree in Regional and Urban Planning, Karen has a Certificate in Urban Design from Simon Fraser University and and holds a Masters in Planning from the University of Guelph where her focus is on regional governance, planning policy and economic development strategies. She also has 20+ years of experience as an Agriculture Producer.

Past successes include: leading in the development of a Growth Management Plan for the WaterWolf/MidSask region (40+ municipalities involved); an Inter-municipal Plan with the Rural Municipalities of Rosthern and Laird that kick-started the current Twin Rivers Planning Initiative, and an Official Community Plan (OCP) for the Town of Unity. Karen has worked with PWC on various projects since 2004, in particular, co-writing OCP and Zoning Bylaws for various communities. Since Spring 2015, Karen currently works in the Province of Alberta working with PCPS out of Red Deer, Alberta and remains an active collaborator with our company via sharing of best practices and processes in our common pursuit of preparing communities for the future.


Dr. Jill Blakley, PhD, MCIP
Specializing in Environmental Planning, Dr. Blakley provides advice and feedback on various planning projects and is a Professor in the Regional and Urban Planning program at the University of Saskatchewan.


Cynthia Nikitin, MA
For over 25+ years, Cynthis has been working in placemaking through her work and non-profit affiliations.


Alex Michalos, PhD
Professor Emeritus with the Political Science Department at the University of British Columbia. He is known worldwide for his work with indicators and measurement


Alex Thumm, Associate
Alex's niches of work and study are in political science, public engagement, and community organizing.


Danika Littlechild, LLB
Assistant Professor in the Department of Law and Legal Studies at the University of Carleton.


Dawn Foxcroft, M.Ed.
Principal co-founder of White Raven Consulting.


Monica Kreuger, BA(Hon), MBA, ICD.D
Chief Visionary Officer at Global Infobrokers Inc.


Sara Wheelwright
Founder of Trusted Marketing Services.


Charles Olfert, SAA, FRAIC, LEED AP
Principal Emeritus architect with AODBT Architecture + Interior Design.


Darrell Remai
Founder of The Verandah Group.


Jackie Schemenauer, MEd
Teacher and leader specializing in educating for sustainability.


Jason Tratch, MPP, MBA
CEO for Galex Group with Subsidiary companies includin Proteus (Wastewater Treatment and Water Recovery), NexLev (Project Management and Training), and JT Developments (Real Estate).


Murray Guy, MBA, P.ENG, LEED AP
Partner in Shift2Lean, a lean project coaching and training company.


Suellen Beatty, M.Sc.
CEO at Sherbrooke Community Society Inc. and Coordinator with Eden Health Solutions.


Tom Archibald, B.Com
President of Eden Health Solutions.


Clifton Associates Ltd.
A Saskatchewan based, consulting engineering firm specializing in environmental, geological, geotechnical, and civil engineering.


RBM Architecture
A vibrant, hardworking, and award winning architectural practice, with roots stretching back almost 50 years.